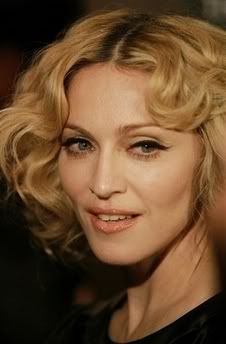 NEW YORK - Madonna is the richest woman in music.
The 49-year-old entertainer leads Forbes.com's list of the top 20 "Cash Queens of Music," earning $72 million between June 2006 and June 2007.
Read rest of Story
HERE
I have been a HUGE Fan of Madonna for a LONG TIME. I was in her fan club for two years when I was in High School. I am still a fan. I think Madonna deserves all the Success she has received in her years as a Pop Star and she had handled her stardom very well. I think she is really respectable and has always followed the beat of her own drum. I love people like her who don't always follow the crowd.
So, Congratulations Madonna! :)